Pro Floor Sanding Geelong
Welcome to Pro Floor Sanding Geelong, Geelong's best flooring contractors 
About Us
We are the experts in floor sanding, installation, repair and polishing. Our dedicated team provide the best floor sanding Geelong has to offer. We pride ourselves on the quality of our workmanship and our customer service. 
Timber floors are an investment that not only add charm to your home but also increase its value. But they do get worn and damaged over time. We revitalise your old timber floors and make them as good as new again. 
We specialize in not only floor sanding, repair and installation, but also deck sanding and refinishing. Quality floor sanding and floor polishing in Geelong requires a deep knowledge of the characteristics of different types of wood and the effects of the local environment on their performance. Our experts have the knowledge to get the job done right. We use the latest dustless floor sanding technology and offer environmentally-friendly finishing options.
You can trust us. We are fully licensed and insured, and for us the job is never done until you are satisfied. Our work methods are designed to minimize the disruption that floor sanding or floor polishing causes to you. We work clean, follow strict health and safety procedures, and always leave the job site even tidier than we found it.
We have timber floor solutions that will fit your budget, whether it's hardwood, engineered timber or laminated wood flooring. Not ready to do the whole house? Why not start with one room?
Are you ready to add value and a touch of elegance to your home with timber flooring? Or revitalize your existing timber floors or deck? 
Get in touch with us for a free consultation. You'll find our pros are friendly, courteous and eager to help. No matter the size of your job, from small repairs to completely new floors, we are here for you.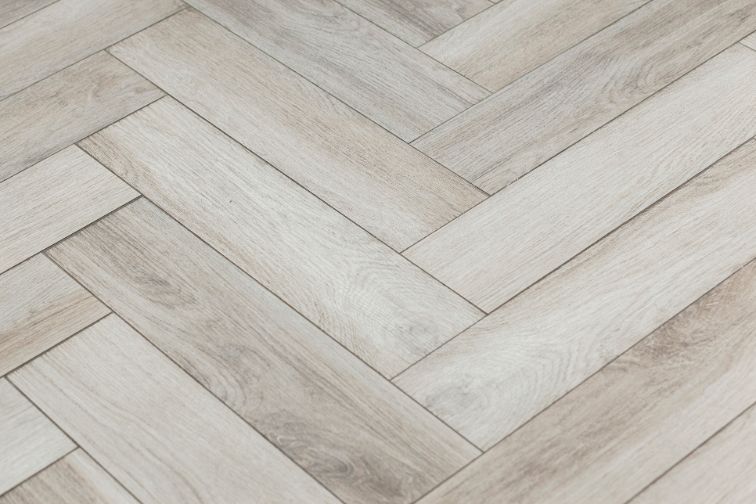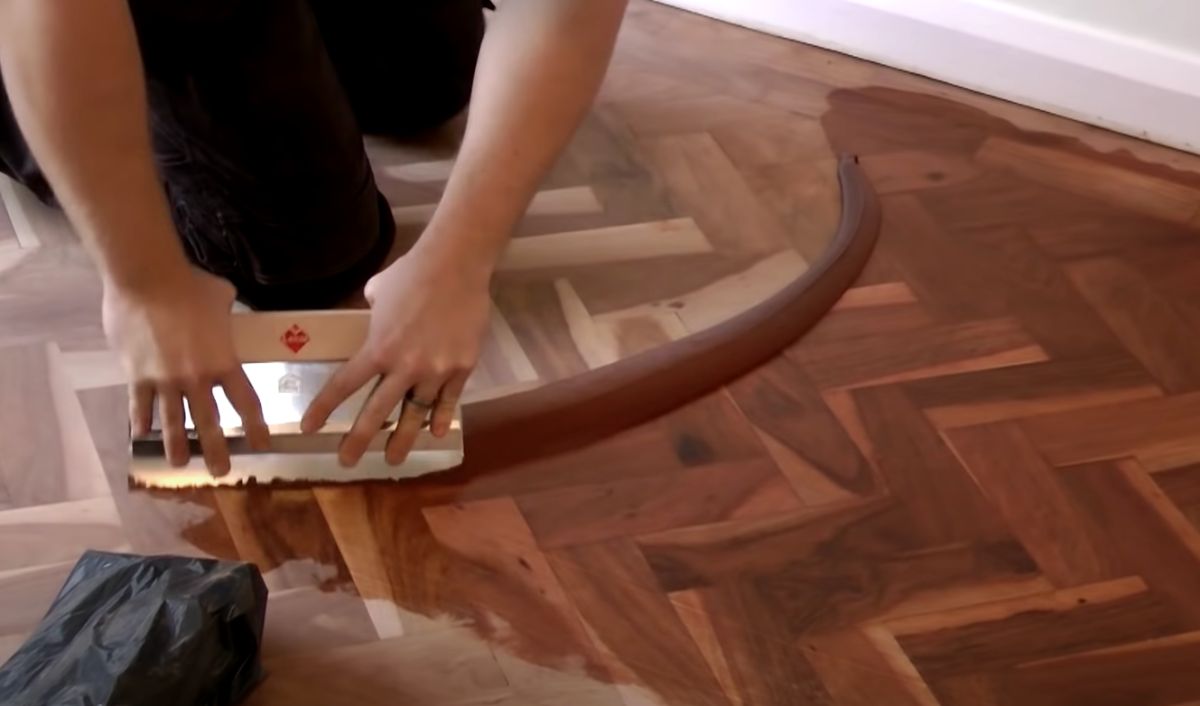 Contact Us
If you're looking to bring your floors back to life, or perhaps you're looking to install new floorboards, get in touch with us today by filling out the contact form. If you'd rather get in touch with us sooner, why not give us a call? 
Floor Finishes Geelong
Your timber floor finish is what gives it its distinctive look.  It affects the tone and color of the floor. Do you like a raw, unprocessed look? Then you can go with a clear finish. Do you prefer a more amber tone that still highlights the wood grain? You have many stains and oils to choose from. Or you can go stylish with a limewash or super deep brown. 
Your floor finish is also what protects your floor from the elements and from wear and tear. The type of finish you choose will affect the durability of your timber flooring – its susceptibility to water damage or staining, and its resistance to scuffing or scratching. There are a lot of options when it comes to timber floor finishes, such as stains, oils, waxes, polyurethanes, and various combinations of those. Let our experts guide you to the best choice.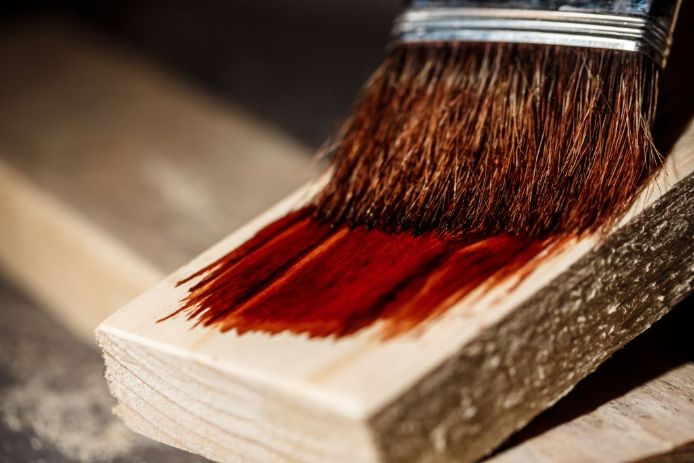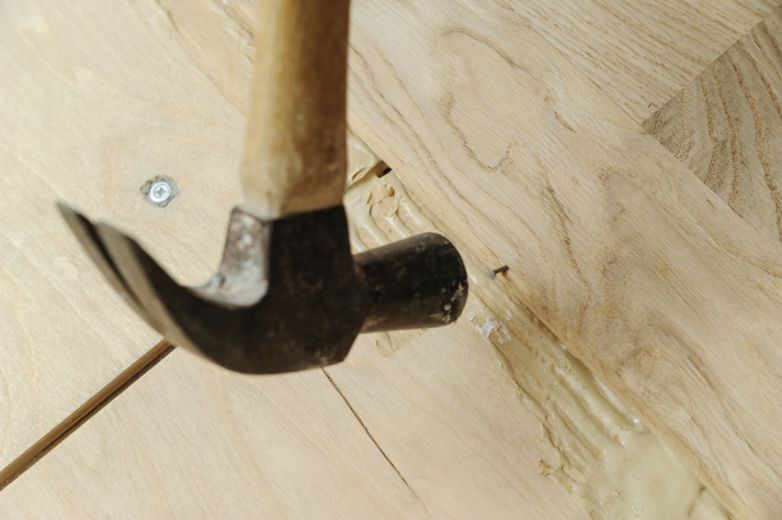 Floor Finishes Geelong
All timber floors need maintenance and repairs, even the best quality wooden flooring. There is no way to avoid scratches, dents, scuffs and spills. Sunlight through your windows and humidity in the air will dull the finish and take a toll on the floor boards, too. Boards may become loose from each other or from the subfloor, causing a creak when you step on them. 
Floor sanding Geelong can take care of any floor repairs in Geelong, from small patch repairs to complete floor replacement. There is an art to making sure floor repairs blend seamlessly with the surrounding flooring. Our specialists are trained in matching color, grain and grade of wood and finish. Your repaired floor will look like new. We promise!
Floor Installation Geelong
There are very good reasons to have timber floors installed in your home. They look great and go with any style of décor. They're easy to clean – just sweep and mop. And they are in demand from home buyers. Having timber floors in good condition will add value to your home.
Installing timber flooring is a precision job best done by experts. From selecting the right material to fitting each plank perfectly to understanding the environmental conditions that will affect the floor after installation, knowledge and experience matters. That's why you should call us for your floor installation. We guarantee your satisfaction.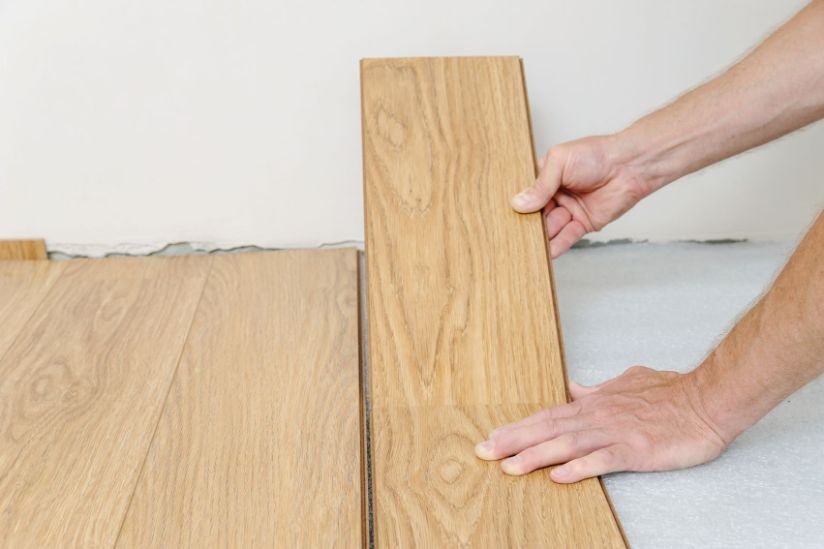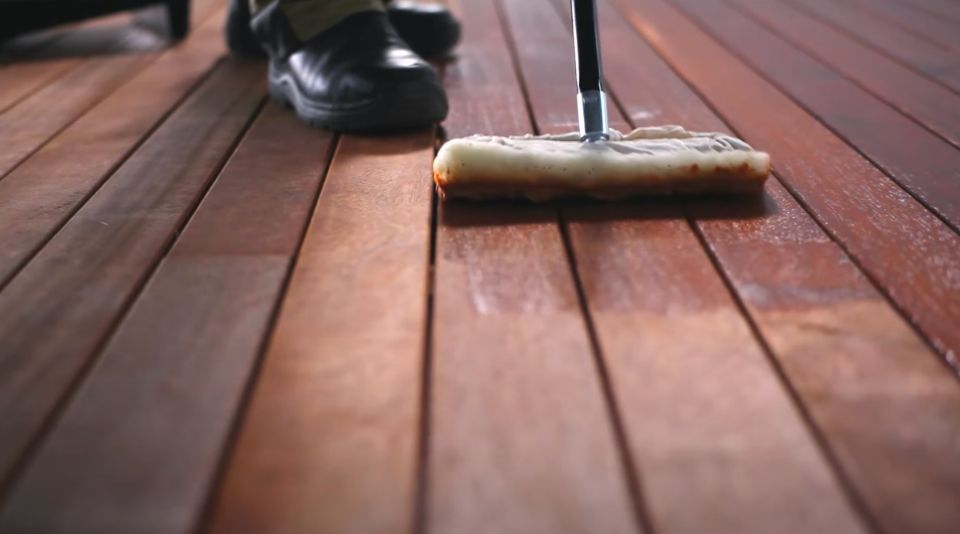 Deck Sanding & Staining Geelong
After a couple of years in the sun and rain, even the most well-maintained wooden deck will fade and begin to look worn. The changes in temperature and moisture will cause cracks and warping.  When this happens, your best bet to restore your deck is to hire our team to do the job. We know how to clean, sand and stain your deck so that it looks gorgeous for years to come.
If you're looking to have your deck sanded and oiled, we have the skills to bring your deck back to life.
Contact Us
Get in touch our team today!
Your complete floor sanding solution in Geelong
Floor sanding is our passion. You will see our commitment to quality in every step of the process. Our top-of-the-line equipment and dust control system, makes our process cleaner and tidier than ever. We upgrade our equipment regularly.
We know how to treat all kinds of woods – soft wood or hardwood, old wood or newly installed. 
After the sanding process is done, we'll help you select the right finish for the newly sanded floors. It can be difficult to imagine how your wooden floor will look with different finishes.  It's not only about the tone but also the sheen: matte, semi-gloss or high-gloss. So, when possible we'll prepare samples using your actual flooring to help you truly visualize it. 
You want your timber flooring to look great, and we do, too. We are committed to your satisfaction. And that commitment starts from our first conversation. Why not give us a call today?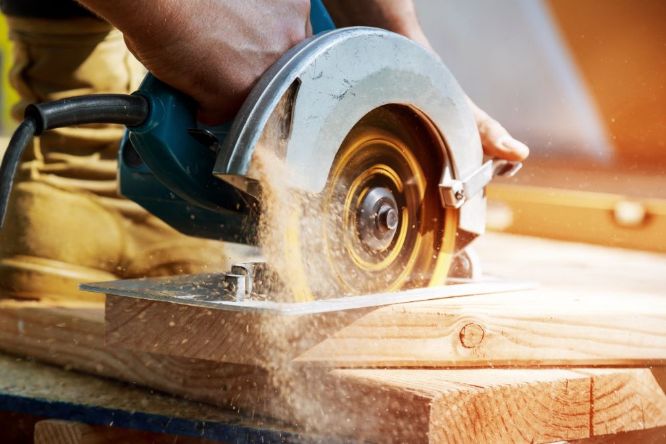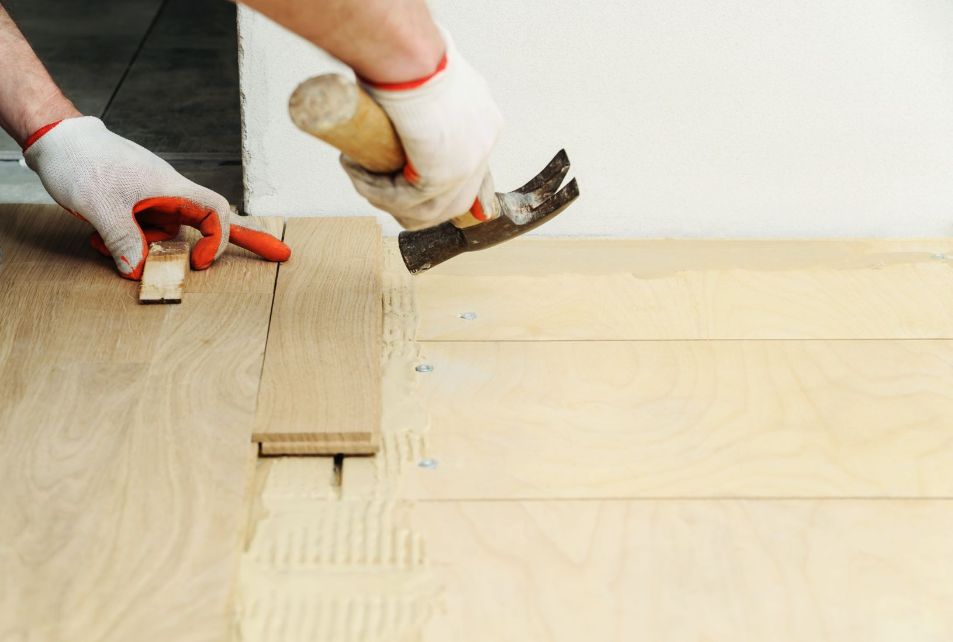 Commercial floor sanding and polishing in Geelong
How is commercial floor sanding and polishing different from residential? One thing is that it's even more important to minimize disruptions to business activity. We understand that downtime caused by refurbishments can be costly, so we work with our clients to plan the work at the least disruptive time, including overnight work. We can also adjust the size of our crew or divide the work into several sections – whatever works best for your business.
Our dustless floor sanding process provides total protection of your workplace and equipment, so there won't be any clean-up hassles for you. And we'll finish your floors with the latest generation of odourless, water-based commercial floor lacquers that are not only hard-wearing but also fast-drying for minimal downtime.
Get in touch today to find out more about how we can rejuvenate your commercial floors.
Floor Finishes Geelong
All timber floors need some type of protective coating on them. Otherwise, the effects of temperature and humidity would cause the boards to warp and crack. Plus, unprotected wood flooring would soon be damaged by stains, scratches and scuffing.
In addition to solving those problems, a floor finish adds beauty and lustre to your wood floor. We have a vast array of finishes that will suit the décor of any home or workplace. Whether you are going for a natural, rustic look or a stylized designer look, we have the expertise and the materials to realize your vision.
Our timber floor polishing enhances the beauty of your floors and protects them for years to come. Let's take a look at some of the different types of floor finishes that Floor Sanding Geelong can offer.
Oils & Hard Wax Oils
Penetrating oils like linseed oil and tung oil give your timber floor a subtle, natural look that brings out the wood grain and highlights the color. Hard wax oils can be buffed to high shine finish. This type of finish tends to be low in volatile organic compounds (VOCs) so it is environmentally friendly. Oil floor finishes are not as durable as some other types, and can be more prone to stains from spillage or water. But minor damage from wear and tear is usually easy to repair. And with regular care, it's possible to refinish the floor without sanding it down first.
Polyurethane 
There are two categories of polyurethane floor finishes: water-based and oil-based.
Water-based polyurethane is one of the most popular finishes these days due to its low VOCs and a fast drying time.  This floor coating is versatile as well – it dries clear, so you can put it on natural wood to preserve the natural color and enhance the grain, or you can use it as a sealer on top of a stain finish. Water-based poly finishes tend to be low shine. Although resistant to spillage – it's basically a plastic coating on top of the timber – it's not as hard-wearing as the oil-based variety. On the other hand, due to their low VOC content, water-based polys don't give off noxious fumes and can even be completely odourless. The drying time is also fairly short. 
Oil-based polyurethane is a little more expensive than water-based. These finishes have a high VOC content and a long dry time. The advantage of oil-based polys is that they're more durable and long-lasting than water-based. The finish can range from matte to high gloss. The downside is the finish will yellow with age.
Stains
Stains penetrate deeply into the wood, both adding color and protection. A wide range of stain colours are available, from lime wash to near black. It's even possible for us to mix and match stains to get just the tone you want for your timber floor. For an extra layer of protection, we can put a polyurethane coating on top of stain as a sealant.
Our experts in floor polishing are second to none in their knowledge of floor polishing products and methods. From selecting the right finish to getting the job done flawlessly without disruptions, we'll take care of you. 
Get in touch with us now and chat with one of our friendly team.
Contact Us
If you're looking to bring your floors back to life, or perhaps you're looking to install new floorboards, get in touch with us today by filling out the contact form. If you'd rather get in touch with us sooner, why not give us a call?  
Floor Repairs Geelong
If you need timber floor repairs or refinishing in Geelong, you can always rely on us. From small repairs to complete floor board replacement, we can restore your wooden floor to pristine condition in no time. Like a doctor with a patient, we treat your wooden floor repairs with expert care and skill.
In addition to restoring your floor, we'll also offer you expert advice and suggestions on how to best maintain the condition of your floor and finish, saving you time and money in the future. For any kind of timber floor repairs or refinishing, contact us today for a free consultation. From solid hardwood floors to parquet floors to floating floors, we can fix it.
Properly taken care of, wooden flooring can last for generations. But maintenance and repairs are unavoidable, even with the highest quality wooden flooring. There is no way that you can avoid surface scratches, dents and spills. Just the wear and tear of daily foot traffic will dull and scuff your finish.
Wooden floors are also susceptible to the elements – sunshine can cause the colour to fade, and temperature changes and moisture can cause floorboards to warp and crack. Boards may come loose from the subfloor and lift around the edges. When this happens, it can destroy the look of the room and make your home feel old and in disrepair. 
However, Floor Repairs Geelong can solve all of these issues and more. Our skilled craftsmen know what it takes to put some life back into your floor surfaces.
We have the techniques to do patch repairs so that they blend seamlessly with the rest of the floor. We'll expertly buff or hand sand your scratches and stains and refinish. We can fill holes or dents with putty that's perfectly colour-matched to your floor finish. 
For larger areas, it may be necessary to replace part or all of your timber floor. This involves carefully removing the floor boards from the subfloor, prepping the subfloor surface, and placing new boards that match the old ones so that they fit seamlessly. We can do all of this cost-effectively and with minimal disruption so you can carry on with your life or business.
Cork floor repairs
Cork floors are popular nowadays as a green and comparatively cheap flooring option that is easy to maintain. However, cork flooring can easily be damaged by furniture leaving dents, pets scratching it with their claws, and staining. You should maintain a good polyurethane finish on your cork floor to protect it as much as possible. For scratches and dents we can repair them using colour-matched filler. For larger repairs we may wet-sand and then spot refinish with polyurethane.
Parquet floor repairs
Restoring your parquet floor will do a lot to bring out its unique look. We'll replace damaged planks and re-glue loose ones. Then we use just the right amount of sanding and filler to create a perfect surface for refinishing. Finally, we'll apply the oil or water-based polyurethane finish of your choice and your parquet floor will be back to its original stunning form. 
We are well-known in Geelong for offering reasonable and affordable wooden floor repair and restoration services, including parquet floors, bamboo floors, and cork floors, and we're ready to assist you with your specific flooring requirements.
To find out more about our cost-effective wooden floor restoration, fill in the enquiry form or contact us. Our friendly team will arrange to visit your home or business to provide you with a quote.
Contact Us
Call Pro Floor Sanding Geelong to get in touch with the flooring experts today!
Floor Installation Geelong 
The knowledge and skill of your timber floor installer will make all the difference in the world to how your floor looks – not just the day after installation, but years after. Because the impact of a poor floor installation may not become apparent until the effects of temperature, humidity and daily use have accumulated over time.
You only want to trust something this important to the best. We guarantee you'll be satisfied with our floor installation for years to come. Give us a call or fill in the contact form for a free consultation with our friendly team.
Why timber flooring?
There are a lot of reasons to consider timber flooring for your home. The first thing is, it just looks good! You can't deny the sophistication that a beautiful wooden floor adds to a room. It's just classy. And it goes with any style.
Another reason that probably occurred to you is that timber flooring is easier to clean. Just sweep and mop. Did somebody spill food or track dirt in the house? No problem – just wipe it up (as long as you have a good protective finish on it, that is). Unlike carpeting, timber floors don't absorb odours and dust.
Timber floors can last a long time, too. Again unlike carpeting, when your timber floor starts to show some wear and tear you don't need to replace it. Refinishing can restore its former glory.
And home buyers recognize these benefits of timber flooring and are willing to pay more for it. So an investment in wooden flooring is an investment in the value of your home.
Of course, while wooden floors are durable, they do need maintenance. For the most part, you'll need to take care of the floor finish. This is what protects your floor boards from wear and tear, scratches and stains. But regular foot traffic, pets, furniture and spillage will take their toll. So, refinishing and some spot repairs will certainly be required along the way.
Finally, cost is a factor as well. Timber flooring can be expensive, especially high-grade solid hardwood flooring. Engineered timber flooring and laminated flooring can be cheaper, so let's look at these different types of timber flooring.
Different kinds of timber flooring
Solid wood flooring is the most expensive option. Different species of wood have different characteristics of color, grain and hardness. Australian beech, blackbutt, Cypress pine, and American Oak are popular species for hardwood floors. One factor that can affect both the appearance and the cost of solid timber flooring is the grade of the timber – the higher the grade, the fewer imperfections (like knots). Solid wood flooring is normally finished on site after installation.
Another option is engineered timber flooring. Engineered timber boards have a veneer of real wood on a substrate of plywood. Engineered timber floors can be installed directly on the subfloor or floated in a foam layer. The planks are normally pre-finished, so installation is easier than solid timber flooring.
The third main type is laminated timber flooring, which is layers of pressed wood with a photo image of a wood species laminated on it and covered with a protective layer of clear plastic. This type of flooring is both very durable and easy to repair because you can get replacement planks that are a perfect match.
Deciding which type of timber floor to install depends on the look you want to achieve, your budget, and other factors like environmental conditions and the function of the room. Our team of experts can walk you through all the options and help you make the right choice.
Deck Sanding Geelong
There's no getting around it – your beautiful deck is not going to stay that way forever. Your wooden deck in Geelong is exposed to sun, rain and temperature fluctuations that inevitably cause the wood to dull, crack and possibly warp. Expansion and contraction of the timber may cause nails or screws to protrude (not to mention the rust). And stains are unavoidable, too. 
Fortunately, there is a process that will restore beauty to your deck. Our experienced deck sanding and refinishing professionals in Geelong will clean, sand and refinish your deck to remove the old finish, mold, algae, dirt, and peeling paint. We will then apply a premium coating in a natural tone or solid color of your choice for beautification and protection. 
Do you need to sand your deck?
Most experts agree you will need to refinish your deck every 2-3 years. The question is, do you need to sand the deck before refinishing?
The answer is yes – if you want to prolong the life of the deck finish as long as possible. Even well-sealed decks in Geelong accumulate grime, mold or algae that seeps into the pores. Over time, the elements wear away the sealant, too. 
You want to get rid of all that gunk as well as the remaining old sealant before you apply new stain and a new layer of sealant. Otherwise, it may not be fully or evenly absorbed by the wood, and then you may find yourself facing the same situation again in as little as one year.
In addition, there will always be some amount of discoloration on the surface of your deck from exposure to the elements. Sanding that layer of gunk away brings out the true colour of the wood.
Our expert deck sanding process
Deck sanding needs to be done with knowledge and care. Long exposure outdoors can make deck planks very susceptible to damage from improper cleaning and sanding. 
The first thing to do is clean the deck thoroughly. Some people use chemical deck cleaners or powerwashing, but sometimes it's enough to wash with detergent. Ensuring the right cleaning products and methods are used is essential in order to prevent further damage to the deck. 
Our deck sanding specialists in Geelong will wait until the deck is dry after washing and then check for loose planks, nails or screws. We hammer or screw any protruding nails or screws to just below flush, and we replace any that are rusted or damaged.
It's important to use the right type of sander – for most surfaces an orbital sander is best – and to use it in the right way, moving with the wood grain. We use just the right coarseness and pressure for your wooden deck. If you sand with too fine a grit, it will interfere with absorption of the finish. For board ends we use a smaller detail sander and hand sanding for hard to reach areas on railings. 
After vacuuming and wiping down, we're ready to apply whatever type of stain or finish you prefer. Darker stains tend to penetrate the wood more than transparent ones, so they last longer. We can advise you on the most suitable options for refinishing your wooden deck, or we can exactly match your previous finish. It's up to you. 
Are you ready to breathe new life into your deck? Give our friendly team a call or fill out the contact form. We'll schedule a visit to your home for a free consultation and quote.